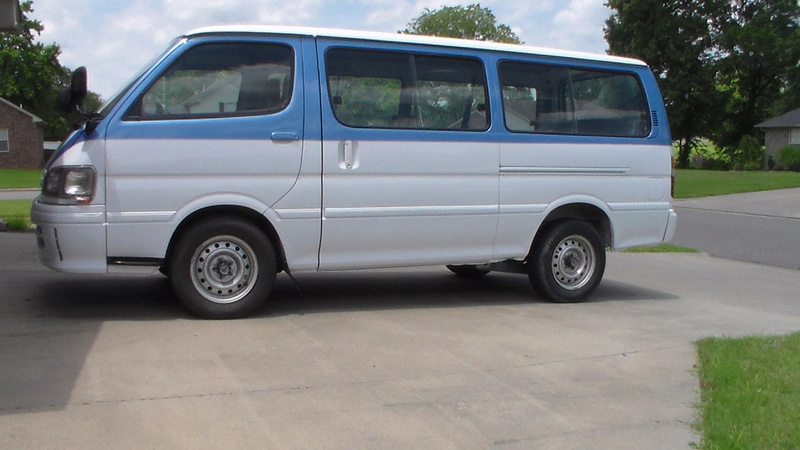 For Sale
1999 Toyota Hiace Van located in Arkansas, USA (easy access, 1 mile off Interstate 40 in Russellville, Arkansas).
Japanese market right hand drive model: E-RZH111G-GHPDE Vin: RZH1116001953
A/C, 4 speed automatic trans.
The engine is the 2.4 Liter EFI 2-RZE and has been completely rebuilt.
The transmission is the A45DE and has been completely rebuilt.
Great as a light camper van or as a people hauler; seats 10!.
Done 34,800 miles ago:
New complete head, New timing set, New fuel pump and filter, New water pump and thermostat, Exhaust manifold replaced with new headers, New rod bearings, New main bearings, New power steering pulley bearing, New rear main seal, New crank thrust bearing set, New drive belt, Block cleaned and cylinders bored .020" over, New pistons, Reconditioned rods, Polished crank, New spark plugs, New Ignition leads, New distributor, New radiator.
Transmission rebuilt with New master rebuild kit, New pump, New torque converter.
New front brake pads, New front shocks, New front end alignment.
Contact: rogerinark@suddenlink.net