How'd folks, here's a reversing light mod I did on mine.
I used a relay set up to automatically bring on a reversing spot if you have the lights on when you select reverse. No faffing about with spotlight switches, and it doesn't come on in the day when you don't have you're lights on.
Works really well, especially in the boonies when you want to see where you're backing into in the dark.
I used a supply from the tail light to power the spot and the relay is activated by a supply from the reversing light.
Here's a picture of the circuit diagram.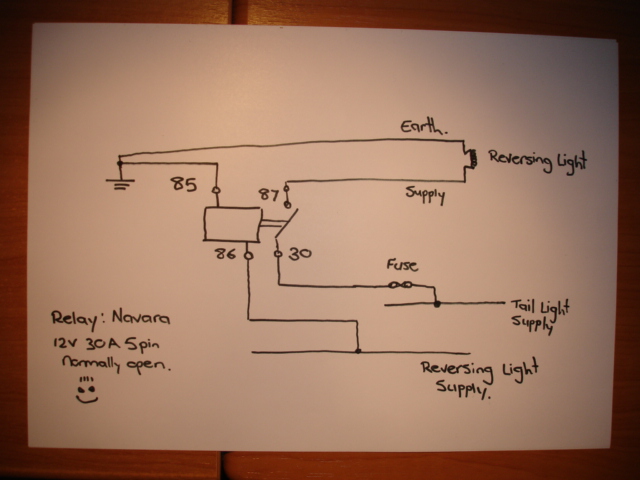 1. To get the top panel out of the back on the RH side, pull back the door rubbers on the tail gate and drivers door.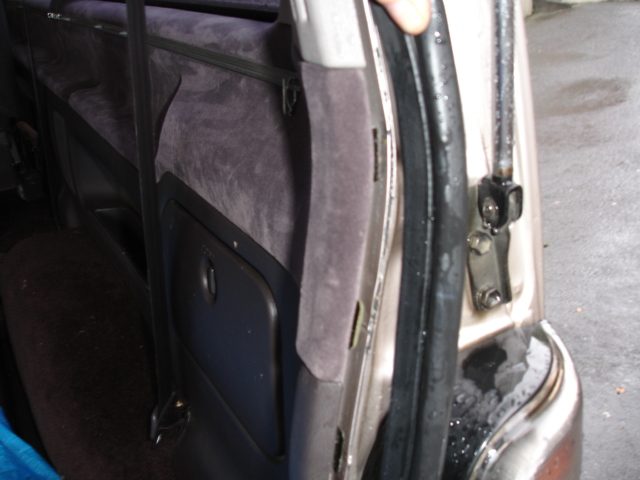 2. Pull the ashtrays out and remove the screws from the retaining brackets -careful not to drop the screws down into the panel -they're a pain in the a#se to get out.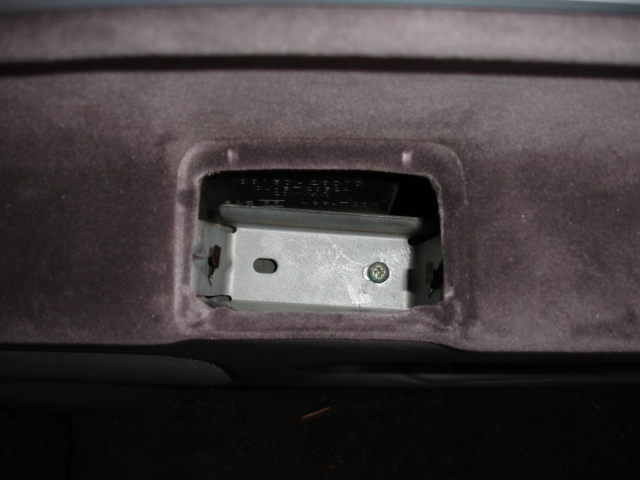 3. Lever the panel up and away from the window.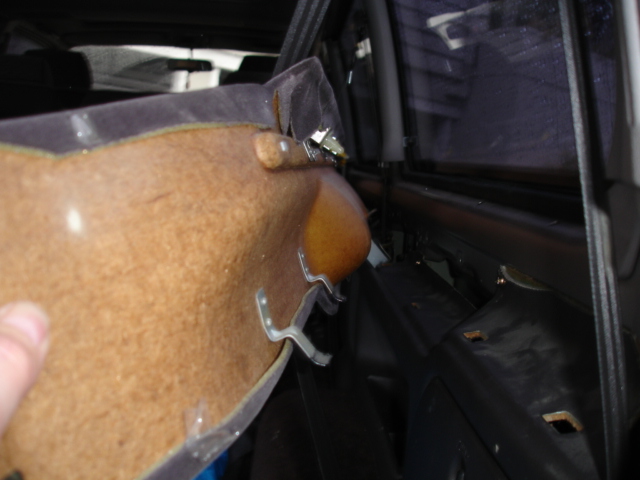 4. Remove the rear lower panel by taking out the four fixing screws across the top and lever it out.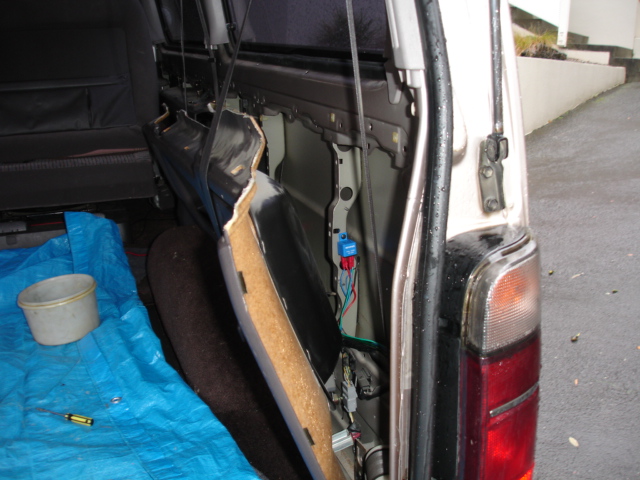 5. Mount the reversing spot where you want it. You'll want something fairly robust and water proof as it'll catch all sorts of crud. Hella do a pretty good 55W Work spotlight for mounting on the back of a ute.
6. Run the leads from the spot across to the right and through the hole at the bottom of the rear quarter panel, and up into the quarter panel.
7. Run the supply for the spot from the R rear tail light. Use an in line fuse (5A) so if the spot gets a short it's not going to take out your tail lights. Run this through to the rear quarter panel for connection to the relay (30).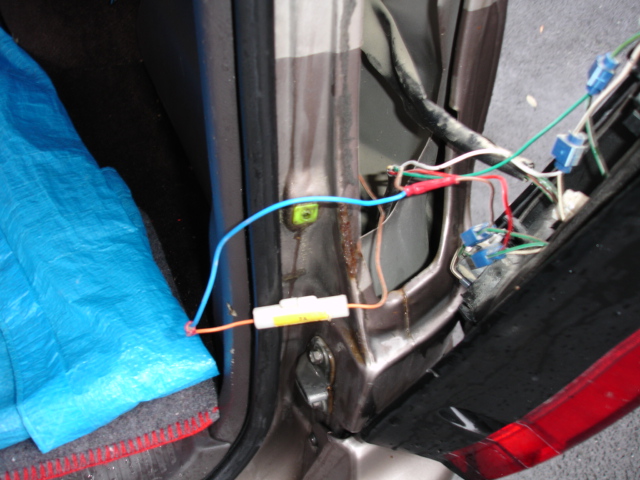 8. Run the control for the relay from the reversing light. You can tap into this in the top R corner of the tailgate. Pull back the rubber boot, it's the red wire with the yellow stripe. Run the lead down into the rear quarter panel to the relay (86).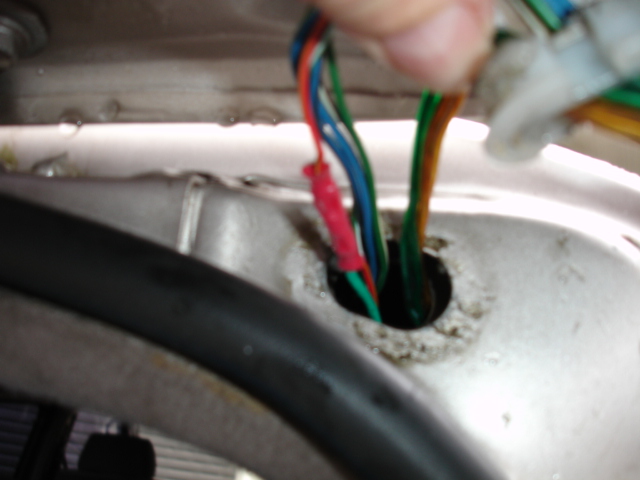 9. Make an earth point on the rib inside the rear quarter panel for the negative of the spotlight and the negative of the relay control (85).
10. Connect the leads to the relay as per the wiring diagram and mount onto the rib.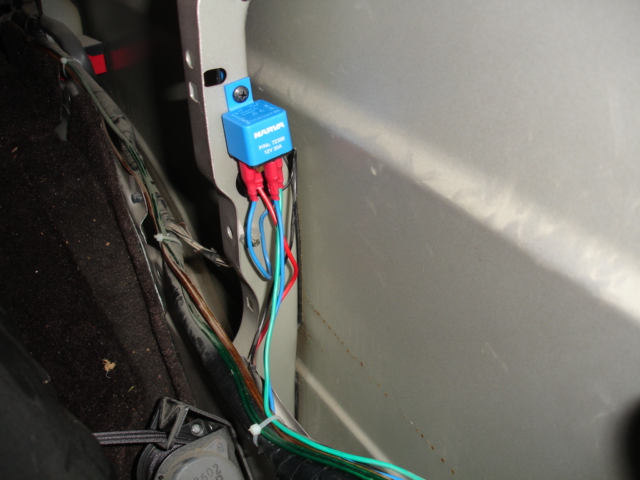 11. Put it all back together without having any screws left over and Voila!, thou shalt have light when it's pitch black and pi#sing with rain!
Happy Trails. Greg.